Open Floor
Movement Practice
with Sacha Paddy
Open Floor Movement Practice is a lively, sweaty, full-on dance inquiry.
Dedicated to the art of becoming fully present, rooted, sensitive, alive & at home in our own skins – physically, emotionally, mindfully & spiritually.  
Move and the
Way will Open
Weekend Retreat
Life moves, evolves, changes and shifts constantly. The seasons change, the ocean is ebbing and flowing, and we too are in constant movement as subtle as a breath or a heartbeat, as vast as we can imagine.
Sometimes we have a sense we are moving with life and its fluid changes, and this can feel exhilarating, as if we're in touch with our essential freedom. Other times we may feel off-track, stuck and out of sync with life.
In Open Floor we use our dance to practice moving on every level – body, heart, mind and soul. So that when life moves us, big or small, we can respond creatively and wholeheartedly. We also practice so that we can tolerate the stuck moments of life, knowing ways will eventually open as we move and allow and accept.
All are welcome to this weekend of dance and exploration at stunning Mana Retreat.
All bookings via Mana Retreat.
+64 (07) 866 8972
at Mana Retreat, Coromandel
18-20th May 2018
$390 (incl tuition, accom & food)
Bookings: manaretreat.com
+64 (07) 866 8972
Open Floor is a fun, transformative dance practice.
All knowledge until it's in the body, is still a rumour.
Unknown
Human beings are born to move. With dance, we thrive – physically, mentally, emotionally and spiritually.
Open Floor is a lively meditation practice that builds muscular and emotional intelligence. It is a dance floor discovery zone where we move and include:  good days and tough ones, passion, hesitance, joy, sorrow, births, deaths and everything in between.  There are no steps to learn and no way to do it wrong.
Our teachers mix stirring music with clear guidance to inspire wild dances and tender ones, connections between dancers and solo time.
Research shows that people who dance grow more flexible, confident, capable of intimacy, and nimble in the face of change. When we move together, we grow communities that care for each other on and off the dance floor.
The invitation is to come just as you are, and join others doing the same right alongside you.
Come join us on the Open Floor!
The Common Good
The ripple effect is inescapable. One dance can change someone's day, one act of kindness can inspire a whole community.
Students often leave a session able to bring a more generous presence out into the world. We dedicate our work to the common good, to the benefit of all beings.
Sacha Paddy and Open Floor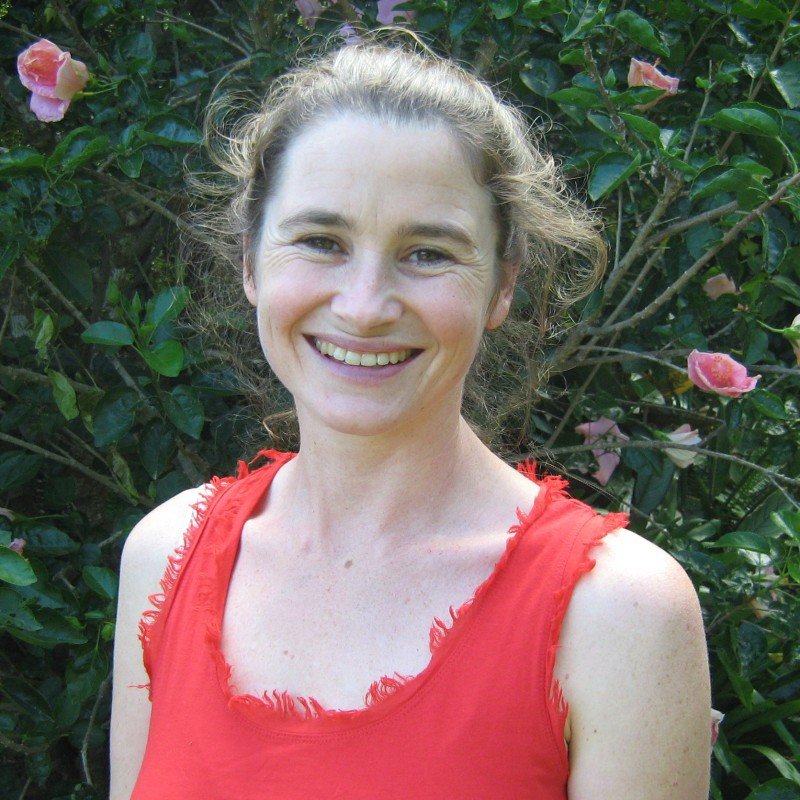 Sacha is a certified Open Floor Movement Teacher. She has been dancing and loving conscious movement for 18 years.
She offers an inclusive space to explore your dance deeply and playfully.
More about Sacha here >>