iRest® Meditation
with Neal Ghoshal
iRest Yoga Nidra Meditation is a research-based transformative practice of deep relaxation and meditative inquiry. Worldwide, iRest is currently being utilized in hospitals, military bases, hospitals and clinics, hospice, homeless shelters, community programs, and schools.
Research has shown that iRest effectively reduces PTSD, depression, anxiety, insomnia, chronic pain, and chemical dependency while increasing health, resiliency, and well-being.
Neal is a certified iRest Teacher, completing Level 3 certification in 2017.
Primarily, the iRest Yoga Nidra path of meditation is of great support in his daily life. It also supports and informs much of his teaching of movement, of Restorative Yoga, of relaxation and meditation.
He loves to share the iRest practice in his classes, workshops and retreats.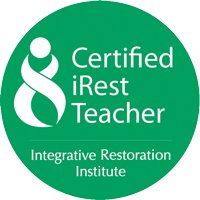 Upcoming iRest Happenings
Each Friday, Neal completes the gentle yoga class on Waiheke with an iRest Yoga Nidra.
Level 1 Training, Takapuna, Auckland
20-25th March 2020
Full info and bookings: yoganidra.nz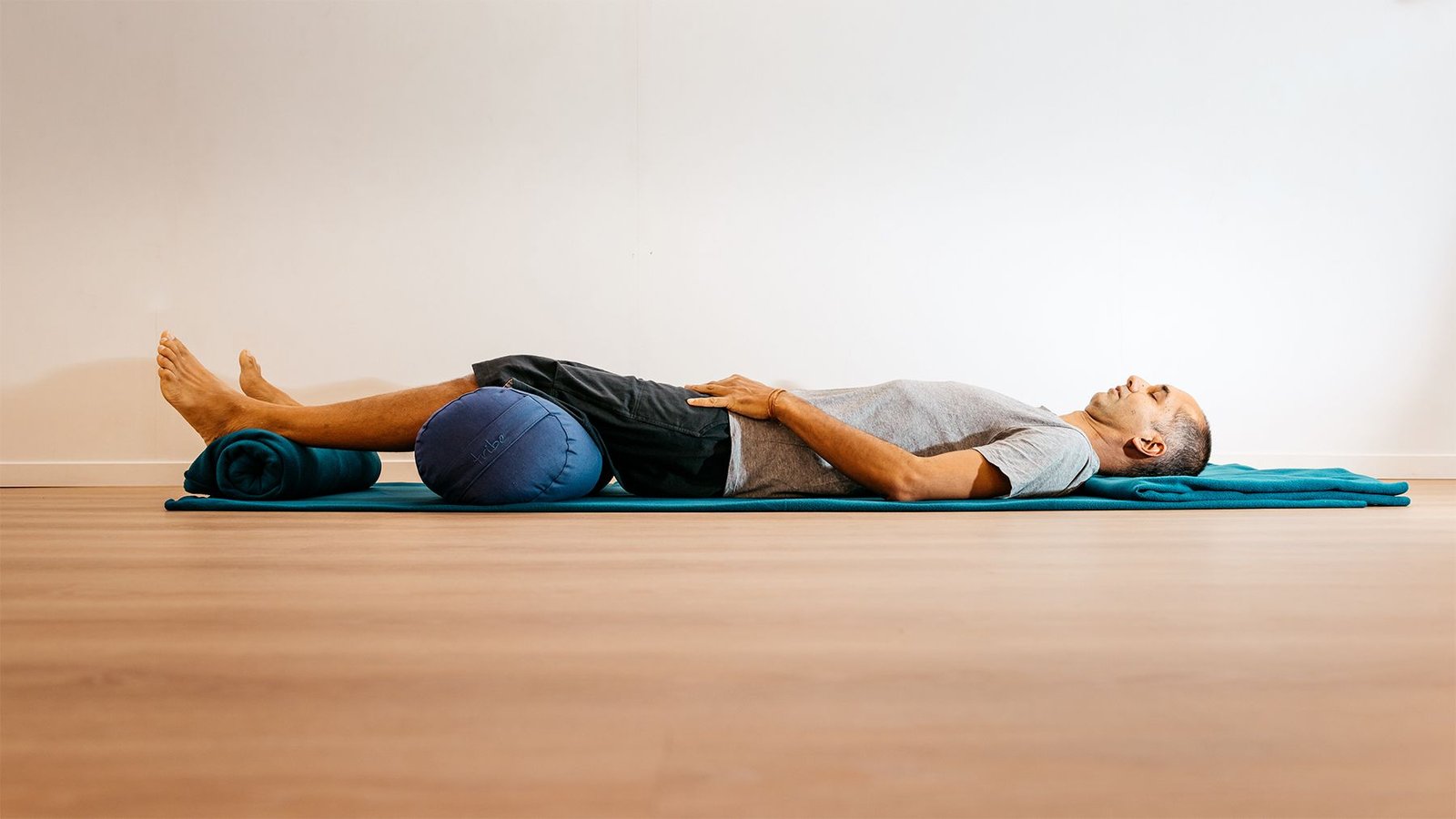 iRest Offerings
Neal's classes and workshops will often include iRest principles and practices. He also offers one to one private sessions to individuals who wish to learn more, are curious or wish dive deeper into Yoga Nidra and Meditation.
Neal offers a safe space in which practitioners can discover the iRest 10 step protocol, and in particular explore their Sankalpa – Inner Resource, Intention and Heartfelt Desire.
Along with his friend and colleague Una Hubbard, Neal has created a website, yoganidra.nz dedicated to iRest in New Zealand, with articles, blog posts, resources and more.
A video playlist of practices, iRest theory, PTSD resiliency, Warriors At Ease and more
Useful Websites, Articles and more …
Integrative Restoration Institute
The primary US based website if the Integrative Restoration Institute (IRI). A must visit for all IRI certified events, teachers, courses, trainings and more. With an online store for all iRest books, cds, teachings etc.
irest.org >>
YogaNidraNZ
Developed by certified iRest teachers Una Hubbard and Neal Ghoshal, this website focuses on offering resources and information on iRest in New Zealand.
yoganidra.nz
Finding Centre
Certified iRest teacher Una Hubbard's website – iRest and more in Wellington and New Zealand.
findingcentre.co.nz
Prema Yoga Studio and Fuyuko Toyota
The website for our dear friend Fuyuko Toyota and for all the workshops and trainings that she offers and hosts. Fuyuko is the most senior iRest trainer for New Zealand, Australia and Asia.
premayoga.com.au
Integrative Restoration Institute on Facebook
If you are on Facebook, head here for the latest up to date news on courses, webinars, research and much more from the IRI.
facebook.com/iRestMeditation
iRest Australia Facebook Page
IRI's Facebook page for events and information in Australia and New Zealand.
facebook.com/IRIAustralasia/
iRest Yoga Nidra Research, Programs & Papers
Completed, current, upcoming and planned iRest Yoga Nidra research – papers and reports available on the irest.us website.
irest.us/research
8 week online iRest Yoga Nidra course with James Reeves
James is a wonderful teacher based in the UK and teaches throughout Europe. This 8 week course is highly recommended and is available through Ekhart Yoga, which features a fabulous range of high quality teachers.
iRest 8 week course here >>
Mini iRest Yoga Nidra course with Molly Birkholm on Yoga International
Join iRest trainer Molly Birkholm for an introduction to iRest Yoga Nidra. In this workshop you will learn the 10 stages of iRest, and you'll then be invited to experience the practice for yourself.
iRest with Molly Birkholm here >>
Anne Douglas on Embodied Awakening
An article Anne wrote for her Embodied Awakening Retreat
Read here >>
App Meditations with Anne Douglas on Simple Habit
Anne is one of the most popular teachers on Simple Habit. Recommended are the Deep Sleep practices.
Simple Habit >>
9 Differences between iRest and traditional Yoga Nidra
A useful article put together by Philip Beck, a certified iRest teacher. Lots of other great articles too.
Read here >>