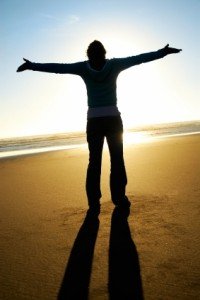 It's the end of another year – seems like the older we get the quicker time moves! It's been a big year for us with the birth of our beautiful baby girl Tula. She has come with many teachings for us, learning patience, endless kindness, being with tears and upset, and immense gratitude for her life and presence. We're especially grateful for friends and family and our community – so priceless! And I feel more than ever that life is precarious, that ease in every day is precarious and even a very simple event could radically alter our lives. Each moment therefore is a reason to celebrate. Small happenings in our lives are cause for great joy.
There is a wonderful practice in gratitude – learning to be grateful even when challenged, even when life is not flowing for us, and of course when we do feel blessed and in a good space.
The 21 Gratitudes
Try this at home: sit with a friend or partner and take turns in sharing 21 things you are grateful for in your life. Anything works, from being grateful for your partner, to being grateful for the rose you smelt earlier in the day. You can also do this practice by yourself of course – just before going to sleep is sweet. A moving way… put on some music, have a dance and move with the spirit of gratitude. Let gratefulness fill your movement, from your head to your toes. Come to rest in peaceful stillness and sit quietly reflecting on the felt sensation of gratitude in your body.
The Guest House, a poem by Rumi
This being human is a guest house.
Every morning a new arrival.
A joy, a depression, a meanness,
some momentary awareness comes
as an unexpected visitor.
Welcome and entertain them all!
Even if they're a crowd of sorrows,
who violently sweep your house
empty of its furniture,
still, treat each guest honorably.
He may be clearing you out
for some new delight.
The dark thought, the shame, the malice,
meet them at the door, laughing,
and invite them in.
Be grateful for whoever comes,
because each has been sent
as a guide from beyond.
We wish you a very happy holiday season and a wonderful new year!
Neal and Sacha xx