Here are some of our favourite books music and and other media – ones that have radically altered what we do, how we move, and our approach to life. We highly recommend you checking them out…enjoy! Everything listed here is available from Amazon or The UK Book Depository (free worldwide delivery). Click here to see our recommended music selections.

Pathways To A Centered Body
by Donna Farhi and Leila Lees
A fantastic resource for learning all bout the centre of the body. Filled with practical advice and tools for returning to a balanced and centered core. Highly recommended.

The Intuitive Body
by Wendy Palmer
Inviting one to ground, to centre, to empty out and re-discover one's natural intuitive self. Very highly recommended and becoming a big influence on our work.

Yoga, Mind Body and Spirit
by Donna Farhi
THE yoga book we return to again and again. On your must have list. A book we return to again and again, year after year.

Bringing Yoga To Life
by Donna Farhi
Great reading – yoga as a part of your everyday life. This was our first introduction to Donna's work and we've been inspired ever since.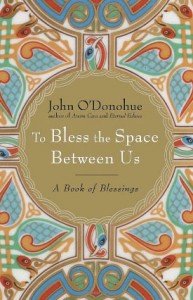 To Bless The Space Between Us
by John O'Donohue
Filled with blessings, wisdom and heart. This is a must read. The cds are very recommended too – John reading these blessings with his beautiful Irish voice.

Relax and Renew
by Judith Lasater
Everythingyou wanted to know about restorative yoga.

Body and Earth
by Andrea Olson
Exploring one's connection to the earth, through our own body. Very creative. Worth taking your time with this.

Open Body
by Todd Walton
Beautifully written, simple approach to listening and befriending your body.

Wisdom of the Moving Body
by Lind Hartley
A great introduction to Body Mind Centering.

Yoga Nidra
by Richard Miller
Introduces the art of Yoga Nidra in a very clear way. Richard is the leading light of yoga nidra in the States.

Sweat Your Prayers
by Gabrielle Roth
Makes you want to dance your wild wild dance, everyday! A fantastic read.

Connections
by Gabrielle Roth
Movement as a spiritual practice, as a way to listen to and respond to our intuition.

The Yoga Sutras Of Patanjali
by Alastair Shearer
Concise, expertly translated of the classic yoga text. Very clear, understandable reading.

The House Of Belonging
by David Whyte
Stunning poetry.

Tonight The Subject Is Love
by Hafiz, Translations by Daniel Ladinsky
Great translations by Daniel Ladinsky – funny, beautiful, mystical.

New and Selected Poems
by Mary Oliver
Wonderful poetry connected to nature and its rhythms.
The Breathing Book
by Donna Farhi
Breathing – possibly the most important thing you'll do in your life! This book is one of the best resources to help one re-find their most potent, natural, full expression of healthy breathing.
Yoga – The Spirit and Practice Of Moving Into Stillness
by Erich Schiffmann
A big influence on our approach. Erich is a yoga master with great wisdom to offer with a beautiful dose of humour too. He encourages us to find "our" yoga.

30 Essential Yoga Poses
by Judith Lasater
A book we return to again and again – brilliant instruction plus a very well illustrated section at the back full of very useful sequences.
Short Notes From The Long History Of Happiness
by Michael Leunig
Funny, poignant and true cartoon on the nature of life and humanity.
Recommended Music For Yoga, Chanting and Dancing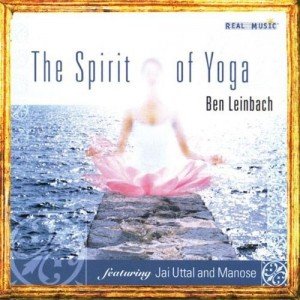 The Spirit Of Yoga
by Ben Leinbach
A masterclass in music and stillness. A regular on my yoga playlist for years. Yoga for music should enhance your practice, your focus and bring you to a deeper place within yourself. This succeeds on all levels.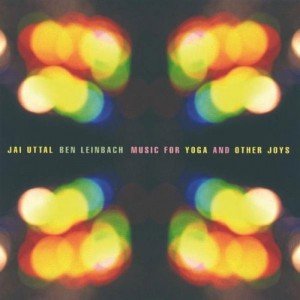 Music For Yoga and Other Joys
by Ben Leinbach and Jai Uttal
Our first foray into buying yoga for music and I found these amazing artists.

Essential Snatam
by Snatam Kaur
Snatam Kaur voice has the amazing quality of immediately bringing us closer to our spirit. The first track here – Jap Nam Sat Nam – is incredibly beautiful.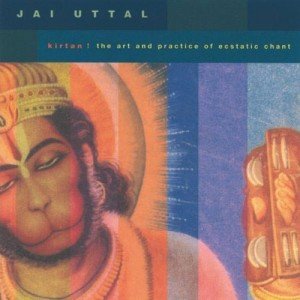 Kirtan – The Art and Practice of Ecstatic Chant
by Jai Uttal
A great place to start for learning about Kirtan and chanting. Plus some favourite chants on this double cd set.

Loveland
by Jai Uttal and Ben Leinbach
These two again! Their follow up to Music for Yoga and Other Joys.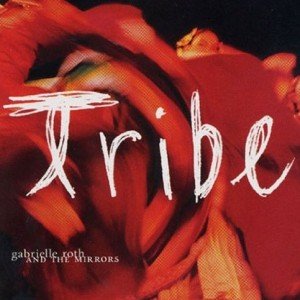 Tribe
by Gabrielle Roth
One of the the best cds to dance the 5Rhythms to – tribal drums, chanting, hypnotic.

Ecstatic Dance DVDs
by Gabrielle Roth
A great way to go deeper into the 5Rhythms Practice. Let Gabrielle Roth lead you into the dance, without you having to go to New York!