The Big Relax
Restorative Yoga with Neal Ghoshal
Wednesday 28th December 2022
2-4.30pm, $45
Morra Hall, Waiheke Island
More Info
Join Waitlist
The Big Relax is fully booked. But you can still join Neal for the Flow Yoga workshop in the morning, 10am-12.30pm.
Full info and bookings for Go With The Flow here >>
Come and join the beauty of Restorative Yoga – the perfect place and time to wind down, rest and restore.
This 2½ hour relaxation class will include gentle movement, Restorative Yoga postures, breath awareness and Yoga Nidra Meditation (iRest®).
By relaxing deeply and consciously we allow tension to release, we allow our bodies to soften, for energy to flow. By re-connecting with our 'natural' relaxed self, as Yoga teacher Judith Lasater says, we restore and renew our energy levels.
While we will provide Yoga props such as mats, bolsters and blankets, if you do have your own, please do bring them. Especially some extra blankets!
More about Restorative Yoga here >>
Read Neal's blog on The Eight Essentials Of Restorative Yoga >>
If you have any questions please email Neal on info@sacredmoves.com or phone him on 021 180 7867.
The Morra Hall is at:
115 Ocean View Road
Oneroa, Waiheke.
A short 3 minute walk from Oneroa village.
map here >>
The Big Relax is now fully booked. Please join the waitlist below as we often do have last minute cancellations.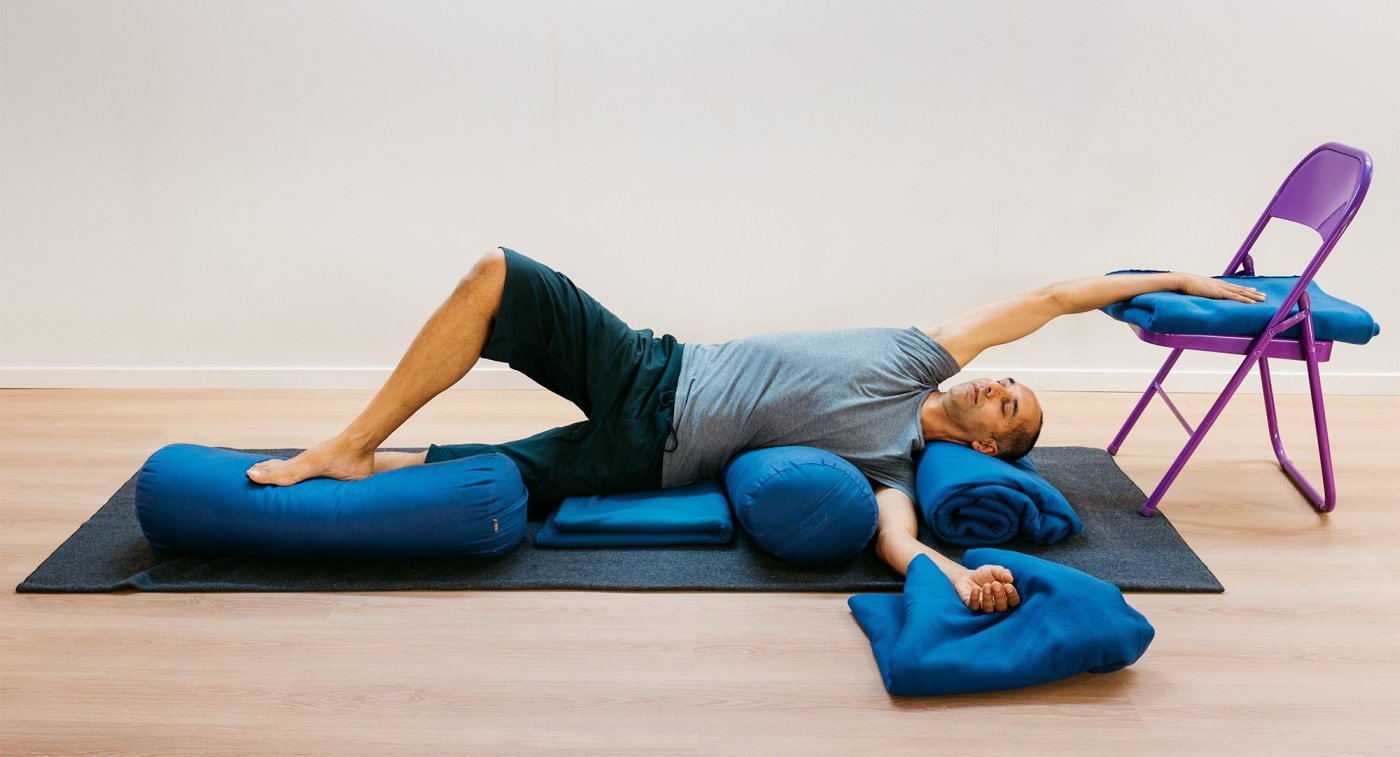 Join The Waitlist
The BIG RELAX is now fully booked. However, there are often last minute cancellations, so please do join the waitlist below and subscribe to the mailing list for future events. Thank you  🙂
"*" indicates required fields