with Fuyuko Toyota
6-11th November 2018
Taitamariki Hall, Takapuna
Auckland, New Zealand
Neal Ghoshal and Una Hubbard are delighted to host iRest Yoga Nidra Level 1 Training in November 2018.
What is iRest Yoga Nidra and How Does It Work?
Developed over 30 years by Richard Miller PhD, iRest Yoga Nidra meditation supports psychological, physical and spiritual health, healing and awakening.
iRest is an accessible meditation protocol that is integrative, as it heals unresolved issues and traumas, and restorative, as it aids practitioners in recognizing the underlying peace of mind that is always present amidst all changing circumstances in life.
Due to its effectiveness and ease of use, iRest has proven to effectively support the healing process across a broad range of populations, including those with PTSD, chronic pain, sleep issues, high stress, depression, and anxiety.
In this Level 1 Training, you will learn:
The core principles and practice of iRest meditation.

How to use iRest for your personal practice.

How to teach and deliver iRest simply yet effectively in group and individual settings.
Following the Level 1 Training, you will:
Join a global community of teachers teaching iRest in yoga studios, sleep clinics, rehabilitation and healthcare facilities, hospice, prisons, universities, schools, as well as in private practice.

Be able to list yourself on the IRI website as a Level 1 Teacher in Training.

Be able to access our "Teacher Resources" and our "Teachers Community Network" for further personal and professional support.

Be recommended by IRI to people seeking iRest teachers in their local area.
Tuition Cost
$1495 Earlybird ($1595 after 31st August 2018). All amounts are in NZ$.
This includes a comprehensive manual and a Level I Training audio download.
Cancellation Policy
Refunds are available, less a $300 admin fee before end of 31st August 2018. No refunds are available after that date, unless we are able to fill your place from the wait list.
Required Reading and Listening:
Richard Miller, Yoga Nidra: A Meditative Practice for Deep Relaxation and Healing (book with audio CD).
Recommended Reading and Listening:
iRest Program for Healing PTSD – Book
iRest Program for Healing Meditations with Richard Miller (audio recordings)
Integrative Restoration—iRest: The Principles and Practice of Yoga Nidra (6-volume audio recording)
iRest at Ease with Richard Miller (audio recording) or iRest at Ease with Kelly Boys (audio recording)
Resting in Stillness (audio recording)
Read an article by Samantha Kinkaid about Level I and II iRest Yoga Nidra trainings here
Read an article by Gemma Adams about the iRest Yoga Nidra Certification Program here
About IRI
(Integrative Restoration Institute)
To find out more about the Integrative Restoration Institute, please visit irest.us.
CPDs
(Continuing Professional Development)
Approximately 30 hours of CPD (Continuing Professional Development) is available for members of Yoga Australia/NZ and Yoga Alliance.
(For US participants approximately 30 CE hours* will be available for YA, PSY, MFT, LCSW, RN.)
About Fuyuko Toyota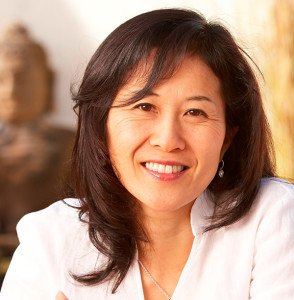 Fuyuko Toyota is a certified iRest Yoga Nidra® Senior Trainer, Retreat Leader and Supervisor / Mentor. For the past 22 years she has been deeply committed on the path of Yoga and ancient Non-Dual wisdom. She is also a qualified Hatha Yoga teacher since 1996.
Fuyuko incorporates iRest and Self-Inquiry in her teachings of Yoga, somatic body awareness and meditation at her Yoga studio, Prema Yoga, on the Gold Coast, Australia and internationally.
In 2007, Richard Miller, her spiritual mentor, brought to Fuyuko a deeper understanding of living life in a Non-Dual way. From a life of ever deepening joy, astonishment and Stillness, a heartfelt desire to share these precious teachings has sprung forth.
She teaches and hosts iRest trainings and retreats in Australia. She has been assisting iRest trainings in North America for Richard Miller and other senior trainers.
Our Venue For The Training
Taitamariki Hall
Auburn Street Reserve
Takapuna, Auckland
Map Here >>
Parking
There is some free parking on the surrounding streets. Please do give yourself ample time to drive, park and get to the hall at least 15 minutes before the start of the day's sessions.
There is some limited free parking at the venue (the sign says Permit Holders Only, but we have been told that this is not enforced in any way). Please note though that we cannot take any responsibility for parking issues and can only offer these suggestions.
We hope the map below offers an idea of the public parking available around the venue: