HAUORA Yoga
Conference 2019
3 Sessions with Neal Ghoshal
AUT University, Auckland
22-24th November 2019
Info & Bookings: hauorayoga.org.nz

(use the code IKNOWNEAL for $100 off)
3 Classes At The HAUORA Yoga Conference
Neal Ghoshal is presenting three sessions at the Hauora Conference:
Tickets for HAUORA
Ticket Price: $599
$100 off for Early Bird Bookings (ends 1st Oct)
$100 discount if you are registered with REPs or a Yoga New Zealand Member
$100 off with the special IKNOWNEAL code
Tickets with all the discounts applied are $299 – that's as little as $100 a day!
A Pedagogic Model For Teaching Yoga, Day 1 (Fri), 10.30am-12pm
Drawing on the ground-breaking work of renown teacher Donna Farhi, this presentation discusses a modern, pedagogic model for teaching Yoga.
As Yoga teachers we create and hold a space in which students can learn Yoga to the best of their ability. How may we create a safe space for learning? How do we create an optimal learning environment? Can we be conscious of the very process of our teaching? As well as the what, how and why of what we teach, we can ask, "who is teaching?".
By opening a discussion on a pedagogic model for teaching Yoga we may continue to encourage safe, healthy, educational Yoga here in New Zealand Aotearoa.
Sensing Our Way To Dynamic Alignment, Day 2 (Sat), 1.30-4pm
In this session, we explore how we may find our own individual alignment as we move through our practice. But what do we mean by alignment?
Alignment speaks to relationship. Our practice may be like a discussion, cultivating a healthy conversation between the various aspects of our body, breath and mind. in this movement practice, we will take our easy time, moving with sensitivity, to feel our way towards a clearer, more harmonius relationship with ourselves and our environment, and how we may explore our relationship to ground gravity and space.
We will let go of "holding" a posture, and instead practice Yoga as a process, as self-enquiry, where each movement is like an open question.
Connecting The Centre Of The Body, Day 3 (Sun), 1.30-2.30pm
In this session, we look at alignment from the point of view of the centre of the body. We learn to find centre, to connect to centre, to move from the centre, and to connect the centre of the body to the periphery of the body – the limbs.
We will harness the support of the fluid body (embodied Yoga flow!), our breath and developmental movement to create a clear and harmonious relationship to our centre.
About the HAUORA Yoga Conference
Hauora Yoga Conference is a three day educational event where the professional yoga community in Aotearoa, New Zealand connect, discuss, learn, innovate and practice together. We gather to educate and empower our yoga teachers, inspire our yoga students and develop our national yoga community.
Hauora is dedicated to upskilling, inspiring and connecting the Yoga community of New Zealand through workshops, masterclasses, clinics and discussion panels delivered by the very best presenters from New Zealand and around the globe.
You will find the full schedule on their website (hauorayoga.org.nz) along with session times and presenter information. The line up, like last year, is amazing!
Tickets can be purchased directly via the website and limited on site accommodation is available at a reduced rates (first in first served).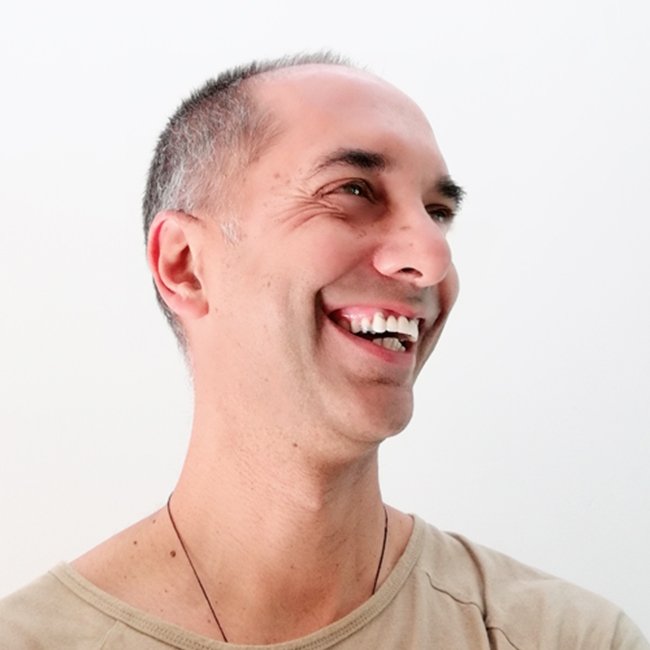 Neal Ghoshal
Neal has been practicing yoga for twenty years and teaching since 2003. He sees yoga as a guide to restoring our place and understanding of who we are and how we can live peacefully, happily and completely fulfilled.
Neal's teaching focuses on exploring and refining natural movement and alignment principles – learning to embody these principles in a way that takes our spiritual practice into our everyday lives.
"My aim in teaching is to create a safe and inviting space in which to learn and discover Yoga as a balance between effort and effortlessness, structural alignment and organic fluidity, mindfulness and spontaneity.